We procure timber and wood-based panel products through strictly controlled and qualified suppliers.
The raw wood material and the generated wood waste are stored in accordance with the strictest regulations.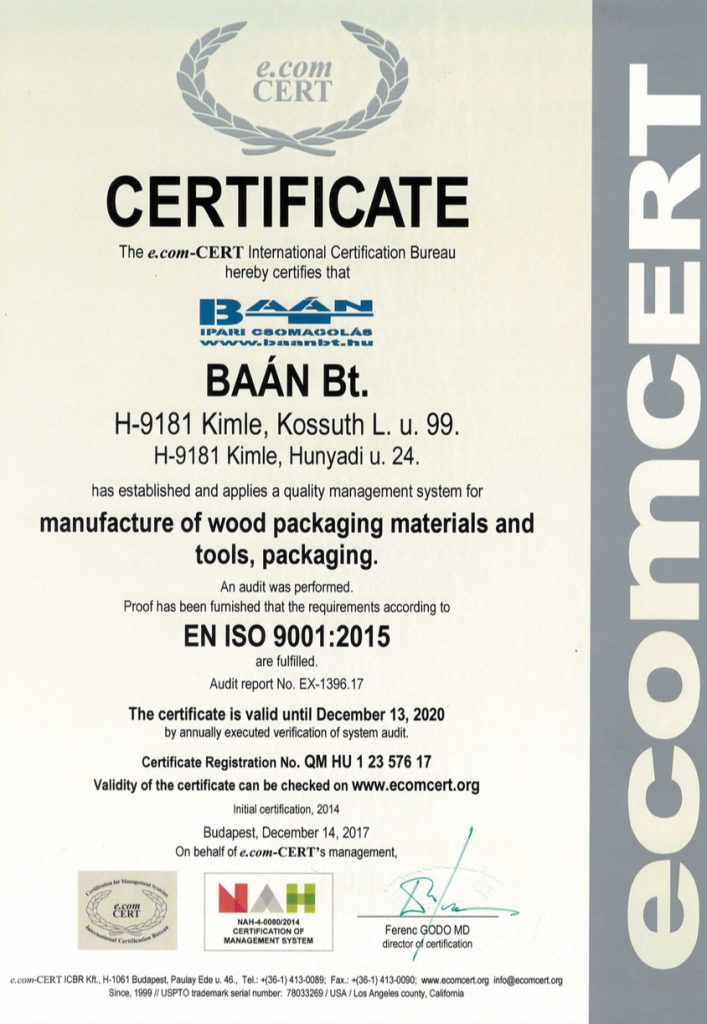 We have developed the optimization of our production processes, as well as the quality policy expectations that meet the highest demands, in accordance with the guidelines set out in the MSZ EN ISO 9001: 2001 regulations.
In addition to the assembly and cross-sectional processing of solid raw wood material and wood-based sheet products, the complete design and preparation for delivery of crates, pallets, pallets and other special packaging products also takes place at the company's premises.